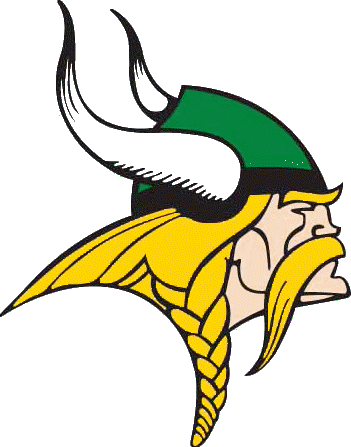 P

arent

T

eacher

S

tudent

A

ssociation
6250 Georgetown Pike
McLean, VA 22101
703-287-2700
Langley PTSA thanks our generous 2020-21GradFest Sponsors:
GREEN & GOLD CORPORATE SPONSOR
Sisson Landscapes
​
​
​
​
​
OTTO CLUB
The Brownlee Family

SAXON SPIRIT
Mitchell and Morin Eye Institute
The Silipigni Family
Virginia Mental Health, Inc.
The Wikberg Family

SAXON FAN
Office Express of Great Falls
The Van Beuren Family
​
PRIZE DONOR
The Haver-Sayers family
​
UNDERWRITERS
The Daniel Family
The Soobert Family
Kathleen Rausch
The Windus Family
​
​
​
​
​
​
Thursday, June 3rd
9:30am
​
Celebrate Langley High School's class of 2021 and cheer on the new graduates at their car parade, Thursday morning beginning at 9:30 a.m.
Langley graduates will be parading through a condensed route in McLean and Great Falls. The route can be found at:
https://www.google.com/maps/d/edit?mid=1AlWlZx6Oi-jMeK_Lo81UO1rh1eJZUAce&usp=sharing
It's been a tough year to be a senior, with many events and milestones lost. Let's show our support and appreciation for these wonderful kids!
Langley PTSA's Commitment to Diversity, Equity and Inclusion
In response to spiking hate crimes against Asian Americans and recent allegations of racial slurs made by FCPS athletes, Langley High School PTSA affirms that we are an organization which recognizes diversity and respects ideas, perspectives, lived experiences, talents, values and worldviews from people of different backgrounds and identities. We stand in solidarity with our communities of Asian American and Pacific Islander (AAPI) and Black and Indigenous People of Color (BIPOC). We are united in our opposition to all forms of racism.
The Langley PTSA values differences and similarities among people through its actions and accountability. Our goal of advancing equity and inclusion for students, staff and families of all races, ethnicities, religions, gender identities, sexual orientation, and neurological and physical differences is of paramount importance in promoting a safe and welcoming environment that fosters respect for individuality and an appreciation of diversity. Together, we work to lift up our community by promoting diversity, equity and inclusion for all at Langley High School.
(Our National PTA defines diversity as the following: Diversity is representation of, and respect for, people from different backgrounds and identities—including but not limited to race, culture, religion, socio-economic status, age, geographic area, sexual orientation and gender identification, language, learning style and physical appearance. It also involves bringing different ideas, perspectives, lived experiences, talents, values and worldviews to the table to represent the broad variety of children, caregivers, educators and communities within the PTA family.)
PTSA Principal's Coffee & General Membership Meeting
Wednesday, May 5th @ 9:30am
​
The PTSA will hold its FINAL Principal's Coffee and General Membership Meeting of the school year on May 5th at 9:30am.
Virtual Parent Education Series on Substance Abuse Prevention
With a goal of building awareness and arming parents with the knowledge and tools to identify early signs of substance use, this three-part Parent Education series, hosted by FCPS Substance Abuse Prevention Specialist, Kelly Rankin, explored parents' role in prevention, including how to have an effective conversation with your teen about addiction.

The series provided three 20-minute sessions for parents about the development of the teenage brain, impact of drugs on its development, and current drug trends.
Part 1 - Teenage Brain: Building Connections (click here to view the presentation)

Part 2 - Drugs and the Teenage Brain (click here to view the presentation)

Part 3 - Drug Trends: Identifying Common Household Items and Drug Culture (click here to view the presentation)

Kelly Rankin serves as a resource for students and parents with questions or concerns about substance use or addiction. She can be reached at Krankin@fcps.edu or 703-287-2744.
Tuesday, April 27 (Grades 8-10) @ 6:30pm
Tuesday, May 25 (Grades 11-12) @ 6:30pm
​
There are two more info sessions on the Virginia Department of Education (VDOE) plan to revamp mathematics course options. The plan includes, among other details, removing the option of 9th and 10th graders to take differentiated math classes, such as Honors and AP math courses. Click here for a more general infographic on the initiative.
Sessions will be live-streamed on YouTube here at 6:30 pm on these dates:
Apr 27 - Essential Concepts in Grades 8-10

May 25 - Advanced Pathways in Grades 11-12
All prior and upcoming session recordings are posted on this VDOE webpage. Submit questions or comments using this form or via email to vdoe.mathematics@doe.virginia.gov.
2021-2022 PTSA Officer Slate
We are excited to announce the slate of nominees for LHS 2021-22 PTSA Officers:
President-Elect: Jamie Loving

Treasurer: Julianna DeLong

1st VP Membership: Kristen Simko

2nd VP Fundraising: Melissa Schwartz

4th VP Appropriations: Ally Weingast

Recording Secretary: Jackie Grayer

Corresponding Secretary: Annette Bellino
The slate was presented at the 3/10 PTSA General Membership Meeting and will be voted on at our next meeting on May 5th at 9:30 am.
Current Executive Committee Members whose terms automatically carryover to 2021-22 include:
President: Clare Bradshaw (succeeds from role as PE)

3rd VP Professional Development Fund: Heather Murphy Capps
PTSA General Membership Mtg 3/10
​
The PTSA held its General Membership Meeting on March 10th. The slate of PTSA officer nominees for 2021-22 was announced (see below) and our Dranesville School Board Representative, Elaine Tholen, updated all on the LHS/McLean HS boundary adjustment, the 2021-22 FCPS budget, school calendar options & more. To listen to the meeting recording, click here
Have you joined Langley's PTSA? It's not too late. Your Langley PTSA membership and donation will support your student's experience this year with teaching tools and technology, student programs and guest speakers, staff support and professional development and student awards and scholarships.
Click here to join the '20-21 PTSA. Thank you for supporting your students, teachers and staff, and Langley!
A Leaf for the Langley Legacy Tree Makes a Great Gift!
The Legacy Tree, located in Langley's lobby, across from the main office, is a permanent and prominent record of generous courtyard contributors. Choose your engraved message — leaves make wonderful tributes to students, teachers, family and friends! Buy your leaf now and print out this flyer that you can present to the recipient. The actual leaf will be placed on the tree as soon as Covid restrictions allow.
Giving levels are copper leaf ($50), silver leaf ($100), gold leaf ($200) and acorn or bird ($500). Visit the Courtyard Legacy Tree page for more details.
Your leaf donation will help to fund the renovation of the third and final Langley courtyard to be renovated. Many thanks to the hundreds of Langley families who already have donated leaves to the Langley Legacy Tree to support the renovation of Langley's three courtyards.
​
​
​
​
​
​
The PTSA's Langley Cares Fund provides assistance to students and their families during times of acute financial need. Support is provided through gift cards for groceries and basic care items. The gift cards are distributed by the LHS Social Worker and the names of all recipients remain anonymous to the PTSA. We are currently accepting donations to augment the Langley Cares Fund during this time of economic uncertainty. Thank you for helping your fellow Langley High School students and families. All donations are tax-deductible. Please click here to donate to Langley Cares.
Gift Cards for Langley Teachers & Staff
Parents, please consider donating gift cards to support the Langley teacher/staff raffle! Throughout the year, the PTSA holds raffles for teachers and staff who've joined the PTSA, and donations from Langley families are key to the raffles' success.
In the past, teachers/staff have greatly appreciated gift cards to stores such as Amazon, Starbucks, Dunkin Donuts as well as local businesses. All gift cards are greatly appreciated, but a larger number of gift cards in small dollar amounts helps us hold more raffles. To donate gift cards, contact Kristen Simko at kristen.simko@gmail.com
Students and parents, do you know a Langley teacher or staff member who is going above and beyond in our virtual learning environment?
Use this form to write a note saying thank you! Then, the PTSA will transfer your note onto a larger, eye-catching Super Saxon Shoutout template and will deliver it to the recipient within a week to 10 days after your submission. There's no deadline, and send as many as you like!
LHS Library Curbside Pickup
Mondays from 1-3pm
​
Students will be able to check out books from the Langley library's online catalog and pick them up curbside at LHS on Mondays from 1-3 pm, beginning Sept 28. View this flyer for details.
Questions? Email Mr. Clark at paclark@fcps.edu or Ms. Ortiz at klortiz@fcps.edu.
PTSA General Meeting 1/13
On Wednesday, January 13, Langley's PTSA held its General Membership Mtg. Principal Greer and Dr. Lindsey Fisher presented Langley's Statement of Acceptance and Heather Murphy Capps reviewed the mission of the PTSA's newly formed Diversity, Equity and Inclusion (DEI) Committee.
Additionally, Julie Assaad, Heather Murphy Capps, Monica Gibson, Amina Khan and Katie Maguire were elected to serve on this year's Nominating Committee.
A recording of the meeting can be found here. And mark your calendars for our next meeting on Wednesday, March 10 at 9:30am.