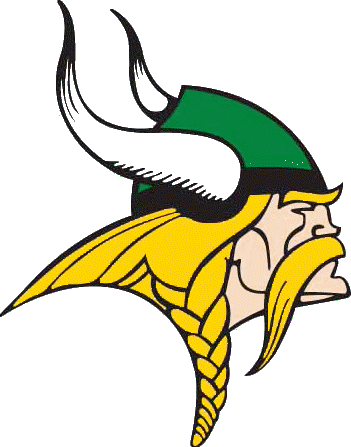 6250 Georgetown Pike
McLean, VA 22101
703-287-2700
P

arent

T

eacher

S

tudent

A

ssociation
PTSA Purchased Common Area Furniture
Family Network Tailgate
Please join us at the PTSA's Family Network Tailgate & SLC's "Paint It Up" Night on Friday, Oct 7 from 5:30-6:30pm in the Upper Bus Loop Parking Lot, just prior to the W-L football game.
All LHS students, parents and siblings are invited to attend this free social event filled with games, raffles & activities. Music will be provided by Jon Paul of MegaWatt DJs of Great Falls! The tailgate will be followed by LHS Athletic Boosters' Youth Football Night so come for the tailgate and stay for the game!
​
To help make this exciting event great, we need help from adult and student volunteers.
Please sign up here! Students will receive service hours for volunteering.
​
​
​
DEI Organizational Meeting
​
Have lunch with us! The LHS PTSA DEI Committee will hold an organizational meeting on Tuesday, Oct 11 from 12:00 – 12:45 pm. This will be a virtual meeting, and we will keep it short so you can get back to your day. Please RSVP, and we will send out a meeting link on the morning of October 11.
​
​
​
Reflections
​
Start off the new school year by tapping into your artistic side! Enter the National PTA's annual Reflections contest this fall. Follow this link to A Quick Guide - Reflections 2022 and let your imagination run wild. This year's theme, "Show Your Voice!" can take you anywhere. Langley's winners can move on to regional, state and national competition.
Get a jump now — entries are due Fri, Oct 21. Categories include dance, film production, literature, music composition, photography, visual arts and special arts. Students may submit multiple entries.
Take some time for yourself and create something new! Questions? Email: Langleyreflections@gmail.com.
​
​
​
Welcome to Saxon Country!
On behalf of Langley High School's Parent Teacher Student Association (PTSA), it is with joy and excitement that I welcome you to the 2022-2023 school year. The PTSA works closely with Langley High School (Langley) administrators, teachers, and staff to support the curriculum and provide programs that directly benefit our students. We could not do this without our Langley parents, who play a vital role in maintaining the tradition of excellence at our school. Our children's time at Langley goes quickly! To that end, I ask that you do three things:
​
1. JOIN—Becoming a member of the PTSA is easy and inexpensive, but it is a meaningful way to help Langley continue to be the great school that we all want for our children. Click here to join for the first time or to renew your membership and, if possible, to donate. Thank you!

2. PARTICIPATE—As mentioned, these years go quickly, and getting involved in the
Langley community through the PTSA allows you to participate and make the most of
your child's time in high school. PTSA members are involved in many activities
throughout the year that range from Vision and Hearing screenings to Ethics Day to
Career Connections. Even amidst busy schedules, there is something for everyone! We
hope that you will reach out and offer to help with something that interests you. For
volunteer opportunities, please click here.

3. COMMUNICATE—Part of the PTSA's role is to facilitate communication among the
parents, teachers, and students for the benefit of the larger Langley community. The
PTSA publishes Langley eNews every Thursday afternoon. The eNews highlights
students, teachers and upcoming Langley activities and community events. Click here to
subscribe. In addition, the PTSA website provides an abundance of helpful links and
materials. We also appreciate your communication as engaged parents. Please email your questions, feedback, and suggestions to me at ptsalangley@gmail.com.
Again, welcome to the Langley community. Please do join, participate, and communicate. Together, we will help to make this a wonderful year for the Langley students, teachers, and families.

Hail Saxons!

Jamie H. Loving
Langley PTSA President 2022-2023
A Leaf for the Langley Legacy Tree Makes a Great Gift!
​
The Legacy Tree, located in Langley's lobby, across from the main office, is a permanent and prominent record of generous courtyard contributors. Choose your engraved message — leaves make wonderful tributes to students, teachers, family and friends! Buy your leaf now and print out this flyer that you can present to the recipient. The actual leaf will be placed on the tree as soon as Covid restrictions allow.
Giving levels are copper leaf ($50), silver leaf ($100), gold leaf ($200) and acorn or bird ($500). Visit the Courtyard Legacy Tree page for more details.
Your leaf donation will help to fund the renovation of the third and final Langley courtyard to be renovated. Many thanks to the hundreds of Langley families who already have donated leaves to the Langley Legacy Tree to support the renovation of Langley's three courtyards.
Virtual Parent Education Series on Substance Abuse Prevention
With a goal of building awareness and arming parents with the knowledge and tools to identify early signs of substance use, this three-part Parent Education series, hosted by FCPS Substance Abuse Prevention Specialist, Kelly Rankin, explored parents' role in prevention, including how to have an effective conversation with your teen about addiction.

The series provided three 20-minute sessions for parents about the development of the teenage brain, impact of drugs on its development, and current drug trends.
Part 1 - Teenage Brain: Building Connections (click here to view the presentation)

Part 2 - Drugs and the Teenage Brain (click here to view the presentation)

Part 3 - Drug Trends: Identifying Common Household Items and Drug Culture (click here to view the presentation)

Kelly Rankin serves as a resource for students and parents with questions or concerns about substance use or addiction. She can be reached at Krankin@fcps.edu or 703-287-2744.
The PTSA's Langley Cares Fund provides assistance to students and their families during times of acute financial need. Support is provided through gift cards for groceries and basic care items. The gift cards are distributed by the LHS Social Worker and the names of all recipients remain anonymous to the PTSA. We are currently accepting donations to augment the Langley Cares Fund during this time of economic uncertainty. Thank you for helping your fellow Langley High School students and families. All donations are tax-deductible. Please click here to donate to Langley Cares.
Gift Cards for Langley Teachers & Staff
Parents, please consider donating gift cards to support the Langley teacher/staff raffle! Throughout the year, the PTSA holds raffles for teachers and staff who've joined the PTSA, and donations from Langley families are key to the raffles' success.
In the past, teachers/staff have greatly appreciated gift cards to stores such as Amazon, Starbucks, Dunkin Donuts as well as local businesses. All gift cards are greatly appreciated, but a larger number of gift cards in small dollar amounts helps us hold more raffles. To donate gift cards, contact Melissa Schwartz.
© 2021 Langley Parent Teacher Student Association. Any opinions expressed on this website are those of the contributor and not necessarily those of FCPS, LHS or the PTSA.