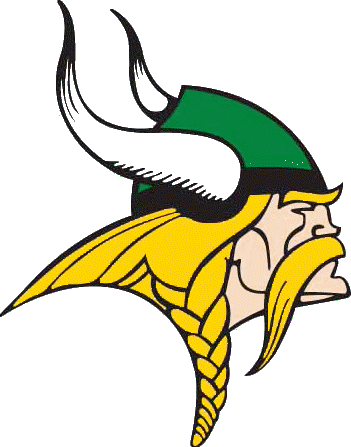 P

arent

T

eacher

S

tudent

A

ssociation
6250 Georgetown Pike
McLean, VA 22101
703-287-2700
7323FD3E-D2A5-4C4B-B98C-12500F030F72
9CD3FE17-4E8B-4120-A3CD-A49598D49B45_1_201_a
7323FD3E-D2A5-4C4B-B98C-12500F030F72
Volunteers Needed for Wreath Clean Up at Arlington National Cemetery
Volunteers are needed to help Wreaths Across America conduct the annual retirement of veterans' wreaths, known as "Wreaths Out," at Arlington National Cemetery on Saturday, January 22, beginning at 8:00AM. Thousands of volunteers are expected to help remove the more than 245,000 wreaths placed by approximately 60,000 volunteers in December. The high volume of volunteers may create traffic congestion and delays on nearby streets and at the cemetery's entrances. Check the link for parking and transportation information and tips for volunteers. Please note that Arlington National Cemetery has implemented 100% ID check to enter the cemetery.
Virtual Princeton Review SAT and ACT Practice Tests
Attention all spring test takers! Are you wondering which college entrance exam is best for you to take? Langley PTSA is partnering again with Princeton Review to host a virtual SAT or ACT practice test for students planning to test this spring.
The test date will be Saturday, January 29. The exam costs $25 and will benefit the Langley PTSA. Click here to register by Tues, Jan 25, and you'll be emailed a Zoom link and other info by Friday before the exam. Afterwards, you'll receive a comprehensive score report detailing your strengths and weaknesses
8th Grade Open House--NEW DATE!--SUNDAY, FEBRUARY 13, 2022
Who: 8th-grade students and their families in the Langley & McLean Pyramids
What: Langley High School Open House
Where: Langley HS Auditorium, park in the main lot and enter through door #14
When: Sunday, February 13th, 2pm-4pm
Why: Attend to learn about the challenging and enriching academic environment that exists at Langley High School!
​
Eighth-grade students and their families are invited to attend the information session presented by administrators, tour the building with student ambassadors, and chat with experienced parents and faculty at the reception following the tours. Interested families should RSVP to AP Jim Robertson at: jrobertson@fcps.edu by 2/10/22.
PTSA General Membership Meeting Recording
Virtual (Zoom) PTSA General Membership Meeting and Principal's Coffee Q&A
January 12
Q & A with Principal Greer
PTSA General Membership Meeting (31:45)
Presentation by Student Services Director Braden Peterson. (1:16:35)
​
LHS PTSA 2021-2022 Welcome Video
The PTSA works with AtoZ Connect to create Langley's database for our student directory. New this year: AtoZ Connect is now powered by Membership Toolkit to bring you the best directory experience available. The system is secure, easy to use, and free to families. Questions? Contact us at: langleydirectory@gmail.com.
Everyone will need to register as a new member. Emails were sent out recently, but no need to dig through yours. Registration is easy! Following these steps:
1. Click here to access the new Langley PTSA AtoZ Connect site.
2. Click Register/Login, then "Create Account."
Note: If you already created an account with the new AtoZ Connect Membership Toolkit through another school, you may log in using the same login information.
3. Check your email for a link to complete the registration process.
expires in 2 hours. If you did not receive an email, check spam or junk folders.
​
4. Finish your registration, including Parent/Family and Student info and Directory Publish Preferences.
Be sure to download the NEW AtoZ connect app, hosted by Membership Toolkit from your Google Play or Apple Store.
Join the PTSA by Oct 15 and receive a printed copy of this year's student directory. Join the PTSA here. Questions? Contact us at: langleydirectory@gmail.com.
On Langley High School's Parent Teacher Student Association (PTSA), it is my pleasure to welcome you to the 2021-2022 school year. The PTSA works closely with Langley administrators, teachers and staff to support the curriculum and provide programs that directly benefit our students. We could not do this without our Langley parents, who play a vital role in maintaining the tradition of excellence at our school.

Inspired by Principal Greer's "4 C's," I encourage you to embrace the "8 -ate" during your student's time at Langley:

Investigate what is happening at Langley HS by attending the PTSA meetings, officially known as the General Membership Meetings & Principal Coffees. Being present at these meetings will enable you to hear the latest news directly from Principal Greer, discuss issues important to our community, meet Langley staff members and have your questions answered. The PTSA meetings will be held in Langley's Lecture Hall on Wednesday mornings at 9:30 a.m. on September 22, November 17, March 9 and May 4. The January 12 meeting will be held virtually. Look for additional information on the ptsalangley.org home page and in the Langley eNews.

Educate yourself by subscribing to our weekly PTSA newsletter, the Langley eNews. Published every Thursday afternoon, the eNews is bursting with student highlights, details about upcoming LHS activities and community events, and other vital information. It's your weekly must-read! Click here to subscribe. Also, for an abundance of helpful links and materials, be sure to check out the PTSA website. Still can't get enough? Follow us on Twitter @LangleyHS_PTSA.
Participate by volunteering for a one-and-done task this year. There are many ways to get involved and most do not require a substantial time commitment. Whether you are chaperoning a school dance, serving as a table leader for Ethics Day, distributing T-shirts or assisting with the vision and hearing screening, sharing your time enables the PTSA to support essential student events at Langley HS. Every Langley parent can do this! For volunteer opportunities, please click here.

Collaborate with other parent volunteers and head a PTSA committee. We rely on the expertise of our Langley parents! Whether your background is in management, law, healthcare, communications, sales, education, technology, the arts, or anything else, we need you! Share your acquired skills and diverse experiences with your fellow committee members to make Langley a better place. I guarantee that you will enjoy interacting with other outstanding volunteers as you work toward a common goal. For a list of current Langley PTSA committees and upcoming opportunities, please click here.
​
Donate to the PTSA to provide items and programs that the FCPS budget cannot furnish. Your PTSA membership and donation dollars are used to make purchases that support education (skeleton models, computer software, lab equipment, reference books and much more) and the arts (including new instruments, licensing rights and theater technology). Your contributions are enjoyed by all students as they congregate at the new tables in the school's common areas or in the beautifully landscaped courtyard. Your generosity also funds substance abuse prevention and other programs for students and continuing education programs for teachers. Staff appreciation events and guest speakers for parent meetings are also possible because of your donations. Please remember, PTSA memberships need to be renewed annually, and are separate from class dues. Click here to renew your membership and, if possible, to donate. Thank you!
​
Appreciate our amazingly talented students! Immerse yourself in the Langley community by attending concerts and theater performances. Don your green and gold gear and cheer our Saxon sports teams onto victory! Learn about upcoming events by subscribing to LHS's This Week at Langley and This Week in Athletics & Activities by clicking here.
​
Evaluate how things are going at Langley and Communicate your thoughts to me. How can the PTSA better support your teen and you? Is there a program that you think should be implemented? I welcome your questions, comments and suggestions, so please email them to me at ptsalangley@gmail.com.
I am excited to work with you to make this a fantastic school year!
​
Clare Bradshaw
Langley PTSA President 2021-2022
A Leaf for the Langley Legacy Tree Makes a Great Gift!
The Legacy Tree, located in Langley's lobby, across from the main office, is a permanent and prominent record of generous courtyard contributors. Choose your engraved message — leaves make wonderful tributes to students, teachers, family and friends! Buy your leaf now and print out this flyer that you can present to the recipient. The actual leaf will be placed on the tree as soon as Covid restrictions allow.
Giving levels are copper leaf ($50), silver leaf ($100), gold leaf ($200) and acorn or bird ($500). Visit the Courtyard Legacy Tree page for more details.
Your leaf donation will help to fund the renovation of the third and final Langley courtyard to be renovated. Many thanks to the hundreds of Langley families who already have donated leaves to the Langley Legacy Tree to support the renovation of Langley's three courtyards.
​
​
​
​
​
​
Virtual Parent Education Series on Substance Abuse Prevention
With a goal of building awareness and arming parents with the knowledge and tools to identify early signs of substance use, this three-part Parent Education series, hosted by FCPS Substance Abuse Prevention Specialist, Kelly Rankin, explored parents' role in prevention, including how to have an effective conversation with your teen about addiction.

The series provided three 20-minute sessions for parents about the development of the teenage brain, impact of drugs on its development, and current drug trends.
Part 1 - Teenage Brain: Building Connections (click here to view the presentation)

Part 2 - Drugs and the Teenage Brain (click here to view the presentation)

Part 3 - Drug Trends: Identifying Common Household Items and Drug Culture (click here to view the presentation)

Kelly Rankin serves as a resource for students and parents with questions or concerns about substance use or addiction. She can be reached at Krankin@fcps.edu or 703-287-2744.
The PTSA's Langley Cares Fund provides assistance to students and their families during times of acute financial need. Support is provided through gift cards for groceries and basic care items. The gift cards are distributed by the LHS Social Worker and the names of all recipients remain anonymous to the PTSA. We are currently accepting donations to augment the Langley Cares Fund during this time of economic uncertainty. Thank you for helping your fellow Langley High School students and families. All donations are tax-deductible. Please click here to donate to Langley Cares.
Gift Cards for Langley Teachers & Staff
Parents, please consider donating gift cards to support the Langley teacher/staff raffle! Throughout the year, the PTSA holds raffles for teachers and staff who've joined the PTSA, and donations from Langley families are key to the raffles' success.
In the past, teachers/staff have greatly appreciated gift cards to stores such as Amazon, Starbucks, Dunkin Donuts as well as local businesses. All gift cards are greatly appreciated, but a larger number of gift cards in small dollar amounts helps us hold more raffles. To donate gift cards, contact Kristen Simko at kristen.simko@gmail.com
Students and parents, do you know a Langley teacher or staff member who is going above and beyond in our virtual learning environment?
Use this form to write a note saying thank you! Then, the PTSA will transfer your note onto a larger, eye-catching Super Saxon Shoutout template and will deliver it to the recipient within a week to 10 days after your submission. There's no deadline, and send as many as you like!
© 2021 Langley Parent Teacher Student Association. Any opinions expressed on this website are those of the contributor and not necessarily those of FCPS, LHS or the PTSA.