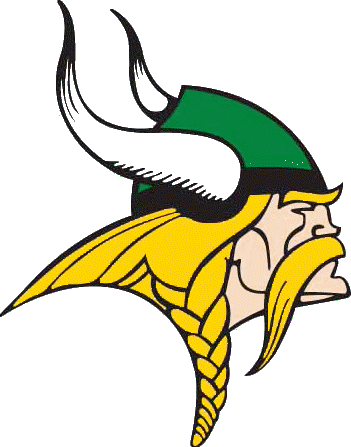 6250 Georgetown Pike
McLean, VA 22101
703-287-2700
P

arent

T

eacher

S

tudent

A

ssociation
All Night Grad Party




May 31 @ 10:45pm - June 1 @ 4am




Oak Marr Recreation Center
This year marks the 35th annual Langley High School All-Night Graduation Party (ANGP) for graduating seniors. Our goal is to reduce the risk of teen drinking and drug use on graduation night, saving the lives of our teens and other drivers. ANGP provides our graduates a fun, safe, and ALCOHOL & DRUG FREE evening to celebrate their success!
​
Your kids friends WILL BE THERE! More than 80% of LHS graduating seniors attend

Your kids will be SAFE! Fairfax County Police Officers and over 100 parent chaperones will be on site

Your kids will have FUN!

This party is ALCOHOL & DRUG FREE
​​
This all-night event is the BEST way to spend graduation night!
​
QUESTIONS? Contact the ANGP co-chairs, MIssy Perkins at missyperkins72@gmail.com or Angelique Bennett at dabennetts@yahoo.com
The ANGP hosts a number of fundraisers throughout the school year to help offset the cost of this event:
Raffle for Limo & Graduation Box Seats - deadline May 25

Otto the Saxon Gnome Raffle

"Congratulations Graduate" Yard Sign Sale

Double Good Popcorn Sale

Outdoor Community Yard Sale & Craft Fair

Wreaths Across America
Graduation time is quickly approaching, and as is our school's tradition -- the freshmen through senior classes help in various volunteer roles for the Langley ANGP!
Below are the volunteer roles associated with each class. We are providing this comprehensive list so, if you have several students/siblings at Langley, you can look at the roles and shift times for May 31 and June 1.
The Class of 2022 appreciates every class's efforts in making this a wonderful event for our Seniors!
Freshmen:
Deliver ANGP decorations to Oak Marr RECenter. Set up tables, chairs, shelving units, and prepare areas for party per setup instruction
Timing -Evening of ANGP May 31 (7pm-8:30pm)
​​
Sophomores:
Decorate specified areas at Oak Marr RECenterper setup instructions (i.e. hanging decorations/ANGP signage, setting up café table centerpieces, grouping/displaying balloons)
Timing - Evening of ANGP May 31 (7:00 pm - 9:30 pm)​
Juniors:
Remove ANGP decorations from Oak Marr RECenterl
Take down tables, chairs, and shelving units. Return items to Langley High School & store them back in the PTSA closet.
Timing - After ANGP/ Morning of Wednesday, May 31
(3:00 am - 6:00 am)
​​
Seniors:
Staff ANGP volunteer needs during the party including Registration, Bag Check, Prizes, Games & Security, Casino, and Food
Dozens of volunteers needed for this fun and special event for our new Langley graduates!
Timing - During ANGP Party at Oak Marr RECenter (10:00 pm - 4:00 am)
What to Expect at the ANGP
DJ and dancing​

Casino

Wind tunnel money machine

Incredible Inflatable bouncy obstacle courses/competitions

Three (3) pools

Bumper boats in one pool

Airbrush tattoo artists

Selfie Photo Booth

Karaoke

Raffle prizes

Food and non-alcoholic beverages

Glow-in-the-dark Putt Putt

Escape Room

Games

Food Truck

Raffle Prizes (including AirPods, Smart TVs, & Gift Cards)
Add a Title
Describe your image
ANGP 2022 Thanks Its Sponsors
Doug White, GEICO

Great Falls Area Ministeries
Patrick Hadad / Behind The Chair Beauty,