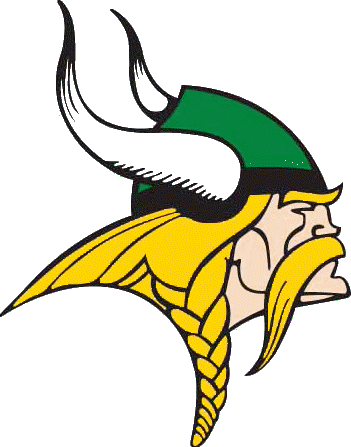 6250 Georgetown Pike
McLean, VA 22101
703-287-2700
P

arent

T

eacher

S

tudent

A

ssociation
Upcoming Class Events and Important Dates
​
Freshman Orientation

– Thursday, August 18 @ 10:30am-12:00pm

Underclass Picture Days – Thursday, August 25 and Friday, August 26

Spirit Week and Homecoming – September 5-10 (Activities will be planned by the Student Government Association and Class Representatives culminating with the Homecoming Game on September 9 and the Homecoming Dance on September 10)

Back to School Night (IN PERSON) – Wednesday, September 14 (Look for more details to come from LHS)

PTSA General Membership Meeting – Wednesday, September 28 @ 9:30am

Freshman Class Dinner – September (date and time TBD)

Freshman Class Parent Forum – TBD (Parent Forums are opportunities to meet other freshman parents and hear more about issues and activities that pertain to our Class of 2026 students)
​
​
PAST EVENTS AND ACTIVITIES
​
​
​
​
​
​
​
​
​
​
Heading 1
Class of 2026 Parent Email and Social Media
Sign up for class parent emails to receive updates about class parent meetings and other activities and events relating to the Class of 2026. Join our private Facebook parent group as well.
​
Photos for the Class of 2026 Slideshow!
It may seem like a long way off, but our students' graduation will come sooner than you can imagine. One of the most memorable moments of Senior Week (the week leading up to graduation) is the Class Video that is viewed at the Senior Breakfast attended by seniors and their families.
​
We need your help!
We can't be everywhere. However, YOU are always at the memorable moments of your child's life and probably with a camera in hand! Please share those great shots with us. Our goal is to have every student and activity represented in our Senior Class Video!
​
Include only pictures of the Class of 2026 and only Langley High School events, i.e. sports, concerts, dances, theater, treat days, Saxon Time, and field trips (once these things can actually occur). Please save those pictures, details on where to send them coming shortly!
Frequently Asked Questions
What are the school hours?
Click here for information https://langleyhs.fcps.edu/about/bell-schedule
​
Details regarding medication drop-off to come from LHS...
The School Health Aide will be available for medication drop-off in the school Health Room on Thursday, August 19 from 1:00 p.m. - 3:00 p.m. or Friday, August 20 from 9:00 a.m. - 11:00 a.m. If you have any questions contact Zach Bauer at

zbauer1@fcps.edu

.
All medications are required to have a medication authorization.
As needed, over-the-counter medications may be transported to school (directly to the clinic) after the first day by high school students, however the medication must be in the original unopened container and accompanied by an appropriate Medication Authorization. All prescription medications must be transported to school by a parent or designated adult.
​
How does my child get their school Laptop and/or PE Uniform ?
Information to come.
​
What do I do if my child has laptop or other FCPS technology problems?
Go to the Parent and Student IT Support Portal to learn more or to create a help ticket. https://itweb.fcps.edu/itsupport/
​
Where are the Administrative Offices located?
To get to the school offices, enter at Door 1.
​
Where is Langley Hal​l and the Auditorium?
Many school events are held in Langley Hall or the Auditorium, both inside Door 14.
​
Where is Kiss n' Ride?
Kiss n' Ride is located at the side loop, outside Door 14.
​
What is ANGP?
ANGP stands for All Night Grad Party. For 30 years, Langley Seniors have enjoyed a safe, fun all-night party after their graduation at Constitution Hall. The ANGP is sponsored by the LHS PTSA and hosted by an ANGP chair and committee of Senior parents. Every LHS class provides volunteers to make the event a success. Freshmen parents setup, Sophomore parents decorate, Junior parents clean-up, and over 100 Senior parents organize and chaperone/work the event.
Seniors/graduates attend from 11:00 PM on the night of graduation until 4:00 AM the following morning. The goal is to reduce the risk of teen drinking and drug use on graduation night, saving the lives of our teens and others in the community. ANGP provides our graduates a fun, safe, alcohol- and drug-free evening to celebrate one last time with all of their classmates. Historically, more than 90 percent of the graduating seniors attend.
​
Class Parents
Class Lead Parents: Alex Fouts & Melissa Schwartz
Volunteer Coordinator: Open
Communications: Katherine Chalmers
Class Dinners: Amanda Clarke
Coffee Forums: Open
Prom: Stephanie Short
Budget Liaison: Christine Mancino
All Night Grad Party Liaisons: Margaret Brown
​
OPEN POSITIONS: Please email lhsparents2026@gmail.com if interested!
Volunteer Coordinator
Coffee Forums
Class Admin
Wayne Biernesser
Assistant Principal
​
Class Sponsors
​
TBD
​
​
​
​