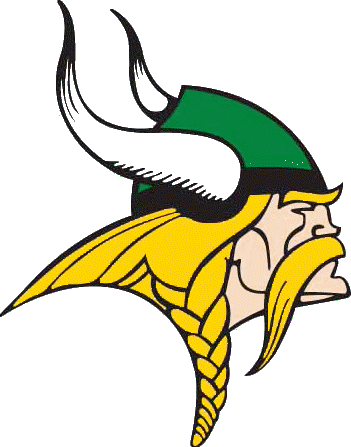 P

arent

T

eacher

S

tudent

A

ssociation
6250 Georgetown Pike
McLean, VA 22101
703-287-2700
On behalf of Langley High School's Parent Teacher Student Association (PTSA), it is a pleasure to welcome you to the 2020-2021 school year. The PTSA works closely with the school administration and staff to support the curriculum and provide programs that directly benefit our children. We could not do this without our Langley parents, who play a vital role in maintaining a tradition of excellence at our school.
While we find ourselves in a virtual school environment this year, I encourage each of you to find a meaningful way to connect and engage with the Langley community. There is so much that we CAN do this year to keep Langley a vibrant and inviting community for all! To achieve this, I invite you to:
​
Attend PTSA Meetings. Be a parent in the know! Plan to attend the PTSA meetings and hear the latest from Principal Kim Greer. These meetings are a great opportunity to stay informed, discuss important issues, meet Langley staff and have your questions answered. We are planning for our meetings in a virtual environment this year, they will be held on the BlackBoard Collaborate platform. The meeting schedule: Wednesdays at 9:30 am on September 23, November 18, January 13, March 10 and May 5. Look for information and links for upcoming meetings on the PTSA home page, on the calendar and in our weekly Langley eNews.
Stay Informed. Our weekly PTSA newsletter, the Langley eNews, is disseminated on Thursday afternoons and is a great source of information about upcoming LHS events. Click here to subscribe so it will arrive in your inbox every Thursday. Check the PTSA website frequently for the latest updates, and for an abundance of helpful links and materials. Follow us on Twitter @LangleyHS_PTSA.
​
Volunteer. We rely on the time and expertise of our parents! Your participation in the PTSA will enhance your child's school experience, amplify your voice and help you stay connected. Make a pledge to volunteer at least once this year! Even in our current virtual environment there are ways to get involved, including helping with student and parent programming initiatives and supporting teachers. You can register your interest in volunteering by clicking here, and we will contact you to match your interest with our ongoing programs.
​
Invest in our children. Your PTSA membership and donation dollars provide many items that the FCPS budget cannot furnish, from basic supplies such as anatomical skeleton models to software programs, performing arts equipment and common area furniture. Your donations also fund programs, such as substance abuse prevention programs, continuing education programs for teachers, staff appreciation events and much more. This past year, PTSA has enhanced our school's physical environment with the purchase of a new school marquee and courtyard landscaping. We are currently working on ways to help support programming and learning in the current virtual environment. Your generous donations will assist us in these efforts to benefit our children, as well as future Langley students. Click here to donate and / or become a member of the PTSA. Please note that membership should be renewed annually, and that PTSA Dues are separate from Class Dues.
Provide Feedback. How can the PTSA better support you and your child? Are there changes you would like to see at Langley? Is there a program you'd like to see implemented? I welcome your questions, comments and suggestions. Send them to me at PTSALangley@gmail.com.
I am looking forward to working with you to make this a great school year!
Kitty Gonzalez
Langley PTSA President 2020-2021
A Message from our President
2021-22 Board Members
View and download the list of our parent board members...
PTSA Board Documents
YOUR LANGLEY PTSA AT WORK
In the last three years, your PTSA donations funded the following:
Humanities
Vocabulary Enrichment Software

Wireless presenter & laser pointers

Atlases for Geography

Dry Erase lap boards

Weekly News Quiz & RISK board games

Books
Math
Graphing calculators

Algebra software
Science
Aquarium and Accessories

Biology Class Sets

Breakout EDU kits for APES, Oceanography, and Geosystems

Earth Science world physical map & mounting system

Beakers, Flasks, Cylinders, Funnels & Test Tubes

TI calculators

Blu-Ray Disc Player

Robotics Team Components, District Championship Support
World Language
Transportation for Russian Olympiad

Laser pointers for AP language

Bus transportation to language competition
​
Fine Arts
Digital Kiln

Cameras, lens, & hoods

Background paper roll for Photography

Drawing Tablets for Computer Graphics
​
Journalism
Equipment for the new Broadcast Journalism studio
​
Performing Arts
Choral platforms & guardrails

Keyboard, amp & cart

Wireless microphone system

Additional Band uniforms

Music for Chorus, Band & Orchestra concerts

Professional musicians to accompany Chorus,

Band & Orchestra concerts

VMEA support for Band

Licensing rights to spring musical, Evita

​
Special Ed
Bus transportation for enrichment activities

Tickets for symphony, ballet & theater performances

Books
Technology
Dell computers for Journalism

Tablet & Chromebook charging cart for World Languages

Laptop computers for ESOL
​
CTE
Poster Studio Express

Lathe with milling attachement
​
Programming /Support for Students
All Night Grad Party sponsor

Ethics Day sponsor

Distracted Driving program

MINDS program

APEX Learning Tutorial

Service Learning program

Haze program for seniors

Alcohol Awareness program
​
Faculty Support
Professional Development funding

Faculty appreciation provided by PTSA Hospitality
​
School-Wide
Auditorium chairs and dolly

Common Area furniture - Science Wing

Instructional Area furniture - Humanities Wing

Wood stools for all Common Locker areas

Door window shades
​
Earmarked Items/.Wish List
Science Courtyard Materials

Common Area furniture

Landscaping at front and side entrances

New Monument sign
​
​
Help make Langley the best it can be!
​
​