February 18 Class Forum Changed to Sophomore College Admissions Case Studies Night February 10
Join us virtually on Wednesday, February 10th at 7:00 pm for our Sophomore College Admissions Case Studies Night.
​
Come Learn from the Experts!
This program will allow you and your student to participate in small group sessions where you analyze college applications with admissions counselors representing more than 40 universities from across the country. Families will meet with the admissions reps that read for Langley High School to understand the myths and realities of college admissions.
​
PARENTS & STUDENTS ARE BOTH INVITED TO ATTEND
​
To Register: https://forms.gle/YDwwVQ8e27YGk39h7
​
Please note that after you register, we will be sending you updates that includes materials for the evening, as well as the link to access this virtual program.
Diversity, Equity and Inclusion Committee (DEI)
Join us for Langley High School's first DEI meeting (virtual) on Tues, Jan 26 at 8 pm! To attend, email committee chair Heather Murphy Capps at heathermcxx@gmail.com. A Zoom link will be emailed to you closer to the meeting date.
The PTSA's new Diversity, Equity and Inclusion Committee (DEI) will support Langley's focus on creating a safe space for all students. Our goal is to start the important conversation about how we can be a PTSA that includes and honors all voices, advocates for equity and celebrates the diversity in our Langley community.
Looking for Volunteer Hours!
Share of McLean Food Pantry needs volunteers on Fridays at 3:30pm.
Our local community partner, Share of McLean, is looking for student help on select Fridays after school for approximately 1 hour. Volunteers will move packed food boxes and bags from their indoor packing area to their distribution trucks. Sign up for one or multiple weeks to work towards your service hour goal using the follow link: https://www.signupgenius.com/go/10c084ca4a72aa1fe3-share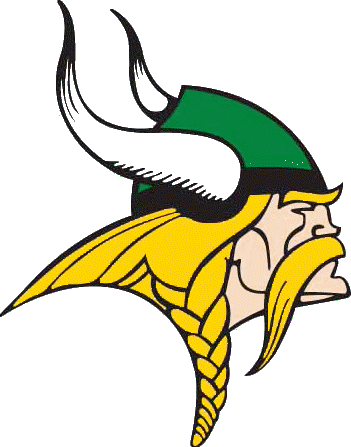 2023 Sophomore Welcome Letter
Welcome back (well…sort of) LANGLEY HIGH SCHOOL Class of 2023 online!
As your class parents, we look forward to making sure you know about current events and activities at Langley throughout the year and how you and your student can participate! Though we will not be in the school this semester, we still hope to have several online events in the coming weeks to kick off the school year. Below are some key dates and important information. Please feel free to contact us with any questions. We are looking forward to a great Sophomore Year!
Communications
Class of 2023 Webpage: Check for class information and links to sign up for Class of 2023 Enews on our webpage: www.ptsalangley.org Then, click on "Class Of" dropdown and select Class of 2023.
Weekly Enews: Contains information about the entire school and short class announcements.
SIS: SIS ParentVue provides parents with access to their child's grades and attendance 24/7. Please activate your SIS account at http:///www.fcps.edu/it/MyParentAccount. Quarterly and final report cards will be posted here.
Facebook: Join our closed parent group to receive updates about our meetings and events. Look for link on the Class of 2023 webpage.
Parent Forums: Mark your calendars for the Parent Forums, where you will receive information about upcoming Langley events and hear from various guest speakers on topics pertaining to your student(s). All Forums will be held online on the following dates:
​
Thursday, October 15 @ 9:30AM-­‐11AM
Thursday, February 18 @ 9:30AM-­‐11AM
Tuesday, April 20 @ 9:30AM-­‐11AM
Photos
We will continue to collect Class of 2023 photos to be used for our Senior Video during graduation. Due to online school this year, we may not have many opportunities to take photos. So, when you see an opportunity please remember to snap a pic! We need your help to ensure all students and all aspects of life at Langley are represented (sports, performing arts, social, academic, etc.). Group shots of Class of 2023 students engaging in Langley activities are preferred. Be creative… remember, these photos will be your student's Langley memories! Please identify the students in the pictures when submitting. Ali Simanson will be collecting the photos. Please use the following link to submit photos for Class of 2023 (submit at original size, not reduced): lhs2023photos@gmail.com
We are looking forward to working together with our faculty, parents and students for a wonderful sophomore year!
CLASS PARENTS 2023
Class Lead Parent: Connie Colabatistto, conniecola@msn.com
Treasurer: Mary Lee, mycholee@yahoo.com
Volunteer Coordinator: Andrea Stygar, Andrea_Stygar@yahoo.com
Communications: Sue Davenport, suzanneldavenport@gmail.com
Class Parent Forums: Lauren Carbaugh, 5carbs@verizon.net
Class Dinners: Chelsea Lake, cs.lake@yahoo.com
Photos/Senior Slide Show: Ali Simanson, ali.simanson@yahoo.com
ANG Liaison/Chair: Betsy Tellepsen, betsytellepsen@yahoo.com
Prom: Kirsten Thompson and Shannon Durrant,
Town Hall Recording

Principal Greer's Town Hall recording from August 21st is now available on Blackboard Collaborate.

Recording link:
Langley Parents - recording_39

Note: If you are not able to view the recording link, the session owner may have disabled public access to this recording. Please contact the session owner to enable public access for this recording.


Save the Dates!



Sophomore Forums





Join us online during the school year:
Thursday, October 15 @ 9:30am - 11am
Thursday, February 18 @ 9:30am - 11am
Tuesday, April 20 @ 9:30am -11am

Mental Wellness Community Support during Distance Learning
​
Fairfax County Public Schools created a pamphlet full of information and resources for support while we are distance learning. Mental Wellness Community Support
Langley eNews
Stay informed with Langley eNews, a weekly email newsletter, with all the latest info about Langley High School. This is the best source to find out what is happening! Click here to subscribe.
Facebook Page, Twitter, and Class Email List Signup
Class Admin
Assistant Principal Laura Moore
​
​
Class Sponsors
Lauren Weis
​
Christina Banker