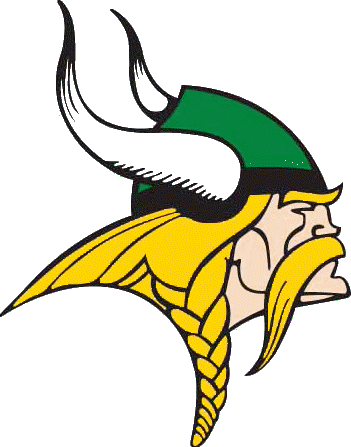 6250 Georgetown Pike
McLean, VA 22101
703-287-2700
P

arent

T

eacher

S

tudent

A

ssociation
Welcome Seniors and Parents ...
Senior Packets
​
The Senior Packet is used by our school counselors and teachers to write college recommendation letters and to authorize the school to send out college transcripts and application information. There is a questionnaire part for both the parents and the students and a Transcript Release Form. Please fill out and return to your student's school counselor as soon as possible, even anytime over the summer.
Download the Senior Packet here:
Senior Swag Coming Mid-July!
Senior swag is apparel designed by our Student Leadership just for the Senior Class of 2023. This is a class fundraiser. Proceeds will go towards class picnics, class trip and senior class expenses, so keep a look out for the link to our Senior Swag online store!
Parking Hang Tag Information
Parking hang tag applications for the 2022-2023 school year will be available to Seniors via MySchoolBucks beginning in mid-July.
​
Payment for the parking hang tag must be made in MySchoolBucks. An email will be sent to all senior students/parents when the payment icon has been opened. Once we have verified that the student has no financial obligations to FCPS/Langley, the payment will be approved and a payment receipt will be sent by MySchoolBucks. Passes will be distributed prior to school opening in August, date TBD. All seniors are eligible to apply for a parking pass. Cost for the parking hang tag is $200.

Missing items can be turned into the main office or paid for in MySchoolBucks.

Students will be required to submit a copy of their driver's license prior to receiving the pass. Copies can be emailed to Mark Rogers: marogers2@fcps.edu.
New Student Orientation
New Student Orientation is September 18th at 9:00 am in the Langley Hall. Seniors who will be attending LHS for the first time in the fall should attend.
Donate to the Senior Class, via the Class Donation icon on MySchoolBucks, to help us meet our fundraising goals. These funds are used for Treat Days, to offset Senior Year expenses and ANGP. Due to Covid restrictions, our class has not met its fundraising goals.
Send In Your Class of 2023 Photos!
​
We continue to collect Class of 2023 photos to be used for our Senior Video during graduation. Due to school being online for most of this year for most students, we will not have many opportunities to take photos. When you see an opportunity, please remember to snap a pic!
We need your help to ensure all students and all aspects of life at Langley are represented (sports, performing arts, social, academic, etc.). Group shots of Class of 2023 students engaging in Langley activities are preferred. Be creative … remember, these photos will be your student's Langley memories! Please identify the students in the pictures when submitting. Ali Simanson is collecting the photos. Please use the following link to submit photos for Class of 2023 (submit at original size, not reduced): lhs2023photos@gmail.com
We are looking forward to working together with our faculty, parents and students for a wonderful junior year!
Facebook Page, Twitter and Class Email List Signup
Class Administrator
Assistant Principal Rich Deivert
​
​
Class Sponsors
Christina Banker
​
Lauren Weis