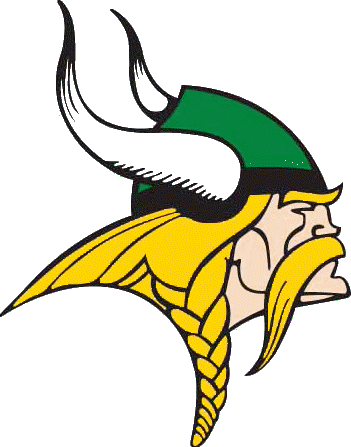 6250 Georgetown Pike
McLean, VA 22101
703-287-2700
P

arent

T

eacher

S

tudent

A

ssociation
​
Austin Whitehorne
Econ & Personal Finance/Info Systems teacher
Boys Basketball & Tennis Coach
​
Austin Whitehorne is a teacher of Economics and Personal Finance,and Info-Systems. He's also
the head coach of the boys freshman basketball team and assistant coach of boys' varsity tennis.

This has been his third year teaching at Langley. His previous teaching experience involved student teaching at Herndon HS. When asked about the students here, Mr. Whitehorne claims, "Love them. My students, and especially my players, always bring a smile to my face." His player-coach relationships are very strong, and the chemistry has helped post some impressive results. "Basketball is something that I am very passionate about," he says, "and the opportunity to coach and share my wisdom about the game is one of the greatest joys in my life." Outside his professional and coaching life, Mr. Whitehorne loves being in the outdoors and occasionally partakes in a Netflix binge.
When asked about his favorite part of Langley, he says, "The students, the faculty, and the parents. I have always felt tremendous support from the Saxon Strong Community." Lastly, every teacher brings different strengths to the table. When asked what makes him unique, he states, "My age and personality. I consider myself a pretty down-to-Earth dude and feel I do an excellent job of relating to my students."
~ Ian Muir, Saxon Scope reporter
​
Hannah Wolff
Career Center Specialist
Meet Hannah Wolff, Langley's Career Center Specialist, who arranges college visits and guides students searching for internships, summer jobs and future career options. She's been at Langley for four years and is a graduate of Univ of Vermont. "I studied psychology and radiation therapy in college, but decided that I really wanted to work with students," said Ms. Wolff. "I didn't envision myself going into a position like this, but I have always gravitated towards helping people."
It takes hard work and scheduling for kids to meet admissions staff. "Most schools that visit contact me, but if there are certain schools students have expressed interest in, I'll reach out to see if they can meet with that prospective student," Ms. Wolff said. "I also visit a lot of colleges and attend my professional conferences, so I do an enormous amount of networking!"
As for building relationships, she explained, "I love working with Langley students! I wish that we didn't have to talk about test scores quite so often, but I love learning each student's story and helping them navigate their future prospects."
Her advice to students is, "Life after high school can be whatever you make of it, so don't think you are only defined by your high school experience. And it is so very true that where you go to college is not who you are or what you will become."
Next time you want to learn more about colleges or to find career paths, stop by and meet Ms. Wolff!
~ Nik Popli, Saxon Scope reporter
​
​
Lawrence Brooks
Math Teacher
Lawrence Brooks has been a math teacher at LHS for 15 years. With a lifelong love for math,he majored in applied mathematics at UVA, with minors in electrical engineering and philosophy. After college, he pursued a job as a consultant for Nation's Bank, but with the economic downturn of the early 2000s, he needed to look for alternative employment opportunities.
His teaching career began unexpectedly when he started substitute teaching in Newport News. "I didn't know I would be interested in education until I actually started doing it as a substitute teacher," said Mr. Brooks.
He continued teaching after going back to school at William & Mary for his state certification. A brief stint in L.A. and a bad breakup with a California girl led him back to the east coast where he landed a job at the Islamic Saudi Academy in Alexandria.
Maybe slightly uncharacteristic for a math teacher, Mr. Brooks has a passion for reading. His personal library has nearly 2,000 books.J.R.R. Tolkien has been a favorite of his since fifth grade, and he's currently into a series of crime/history novels by Lindsey Davis.
His advice for the student body: "If you coasted through high school and it was all easy for you, when you walk into college you're going to have to start working. Learn how to work, learn how to study because you'll get much less help doing that in college than you will here in high school. Learn how to understand things through your own eyes."
~ Quinn Chu, Saxon Scope reporter
Matthew Velin
Instructional Assistant & Baseball Coach
Matthew Velin, who grew up in Northern Virginia and attended Herndon HS, has been an instructional assistant at Langley since 2011, the same year he became head coach of the JV baseball team. He's now an assistant coach for the varsity team. As an instructional assistant, he helps with special ed classes, especially any students that need special accommodations. He helps students with testing and reading comprehension to ensure that they fully understand concepts.
As a baseball coach, Mr. Velin spends a lot of time in the greater Langley community. "Baseball helps with building relationships with the kids. It's another avenue to teach kids about working together as a team, communicating with each other, respecting each other," he said. He describes baseball as helping students develop important skills. "When you're part of a team, you have to understand each other's strengths and weaknesses. I think sports are a good way to learn those things outside of the classroom."
If Mr. Velin has one piece of wisdom for high school students, it is this: High school is just the beginning. "You get out of high school what you put into it. It can be a lot of fun or it can be kind of a painful experience. If things aren't going well, there are better times ahead. There's a lot more to life, and a lot of new experiences that you'll have and learn from."
~ Matthew Angles, Saxon Scope reporter
Joan Tannenbaum
Latin Teacher
It could be her humor or her love for the history and culture of Ancient Rome, but one thing is certain -- Dr. Joan Tannenbaum is a beloved Latin teacher. Her true dedication to teaching is, as she put it, "trying to get kids excited about learning something new, and it can be simple stuff . . . just helping kids understand that life is full of great things to learn about."
She hasn't just taught Latin. "I have been a teacher of Latin, history, anthropology, and sociology. I have taught graduate school. I have been a coach of girls' soccer," said Dr. Tannenbaum. She was an assistant principal in Falls Church, and a principal in Falls Church and the District. "I've loved every one of them differently," said Dr. Tannenbaum in reference to her different jobs. "There's good and bad to all of them." On top of all of that, she also earned a doctorate in educational leadership from Virginia Tech.
As for what's next in Dr. Tannenbaum's career, students at Langley need not fear that she will leave soon. "My career is on hold at the moment. I don't know what I am going to do next. It's probably not going to be teaching, but it will probably be something else, and I am not sure about that yet. It's exciting!" she said.
Regardless of whatever comes in the future, Tannenbaum says, "I've enjoyed every bit of it."
~ Helen Chambers, Saxon Scope reporter
Christina Mitro
Journalism Teacher
This opera major from Milton, PA turned into an English and journalism teacher! Christina Mitro, a cheerleader and homecoming queen in high school, attended Catholic University. "Undergrad, I studied vocal performance (which is longhand for opera), but I realized by my senior year that I didn't want to pursue that lifestyle of never knowing where my paycheck came from. I always liked English, and I wanted to work with people more, so I thought that teaching would be a good way to do that."
So she got her masters in high school English at George Mason Univ. She began working at Langley in Jan 2013. Ms. Mitro's favorite part of teaching is the students: "There are so many different personalities. I like the conversations you can get in with high schoolers. I originally thought about teaching elementary school ,but I'm happy I can talk to my students about meaningful things. It's inspiring, and I never leave here thinking that I want to do something else."
Ms. Mitro had a daughter named Lucy in 2014, and the 17-month-old is learning three different languages. "She knows English and Bengali. She doesn't speak much but she says mama and dada. My husband's family is Eastern Indian and his family's native language is Bengali . . . She's also learning sign language."
~ Saxon Scope reporter Laura Coffey
Kara Copley
Athletic Trainer
Kara Copley has been a part of the Langley community for 9 years now, working as an athletic trainer for 7 of those years. She now teaches Sports Medicine as well as PE. After growing up in Toledo, she attended Bowling Green University. Before her time at Langley, she worked as a graduate assistant at Defiance College in Ohio.
Mrs. Copley has worked very hard to help the athletic training program grow and develop at Langley. She teaches her students about the different aspects of being an athletic trainer, such as learning about different injuries that occur in sports at all levels. As one might guess, all sports are a big part of her life, but the basketball team that she really likes is the Cleveland Cavaliers. She made sure to support her home state by wearing a Cavs jersey to school when they were playing in the NBA finals last year.
During her free time Ms. Copley loves spending time with her husband and daughter. By the end of the year, all her students are very familiar with her family, because she likes to talk about them! If Ms. Copley had one piece of advice to give to the students of Langley it would be to "be yourself, and have fun!"
Ryan Jackson
History Teacher

Some freshmen may describe their history classes as dull, but no one shakes up a classroom like the
enthusiastic Ryan Jackson. The classes he teaches are both fun and educational. He explains, "Laughter is
important . . . hopefully there's a fair amount of laughter and enjoyment in addition to learning a lot of content."
Growing up, Mr. Jackson says, "History was always a subject I enjoyed and found interesting and easy in school, but I never thought about doing anything with it." He originally studied marine science before deciding on a different career path. As he describes it, "At the age of 20, I kind of needed to start college over again."
Mr. Jackson faces struggles in the classroom, too. He says it's a challenge to deal with "students who are
disinterested . . . and how to reach kids who don't seem to care about much." He suggests to students, "Experiment with different classes . . . join clubs, join activities . . . there are so many opportunities."
Outside the classroom, Mr. Jackson likes to read, do yoga, and spend time with friends and family. His outlook on life is very positive. "Regret is so negative . . . move on and improve," he says. His advice for Langley students is simple, but particularly resonant: "Be yourself, be engaged . . . and don't be afraid."
~ Marisa Mihori, Saxon Scope reporter
Jay O'Rourke
Math Teacher

The newest and youngest addition to Langley's faculty is Jay O'Rourke. Mr. O'Rourke graduated from American University in 2015 with a teaching degree, and now teaches Geometry, Algebra 2, and Pre-calculus.Mr. O'Rourke is not a stranger to Langley. "I student-taught here last year, with Margaret Scheirer, and then . . . ended up teaching for the last two months of the year when Ms. Inouye had her baby," said Mr. O'Rourke. He agreed to begin teaching full time the following school year. "I liked [teaching] and all the students and staff here so much," he said. "Of course I said yes right away."

Memorizing trigonometric patterns, plotting logarithmic curves, and solving geometric proofs are all things that students tend to dread, and Mr. O'Rourke understands this. "I was pretty bad at math in high school," he said, "until I had a really awesome, excellent, calculus teacher. She changed my view on math to liking it so much that I wanted to teach it."

Mr. O'Rourke finds that his greenness in the field of education serves as an asset. "I think being a younger teacher makes it easier to relate to the students," he said. "We can have fun, which, in a math classroom, is kind of a rare thing."

Even though Mr. O'Rourke is a newcomer to the profession, his goals are clear. "I believe in doing what's best for the students, no matter what . . . If that's pushing a quiz back because they don't understand it, that's fine. If it's re-teaching a lesson, then that's fine. It's not about me, it's not about the administration, it's about them. At the end of the day, they need to get the best education possible." Lucky students!
~ Minh Pham, Saxon Scope reporter
Jennifer Stocks
Spanish Teacher
Spanish has always been a passion for Jennifer Stocks, one that took hold when living in Spain as young person. She studied the language at the University of Mary Washington, and she now teaches regular and AP Spanish classes. As an AP teacher, Ms. Stocks has the difficult task of preparing students for the AP exam that's taken at the end of the school year.

Ms. Stocks has a different style of teaching compared to other Spanish teachers. She keeps the class very
involved and attentive throughout the period.She also has an unorthodox way of keeping track of participation by giving students dinero (that is, Monopoly money) whenever they participate effectively in class. As a teacher, she really likes to be active with her students, and to get to know their parents.

Ms. Stocks is also sponsor for the award-winning LHS Model United Nations Club, which has been recognized statewide for its achievements. Besides this, Ms. Stocks likes to going to the gym and cooking. "I like to spend time with family," Ms. Stocks added.

"My biggest accomplishment was finishing my master's degree while I was teaching during my first year," she said. Ms. Stocks is a dedicated and hardworking teacher who gives students an achievable opportunity to succeed.

Her advice to students is, "Don't be afraid to advocate for yourself."
~ Benjamin Johnson, Saxon Scope reporter
Richard Whitehead
Math Teacher

Richard Whitehead has taught math classes ranging from Algebra 1 to Calculus at Langley for the past 16
years.

After finishing graduate school, Mr. Whitehead started teaching Algebra in Mississippi over 20 years ago and
in 1997 moved to Virginia to continue his teaching career. Two years, he later made the move to LHS where
he has taught ever since.

Anyone who's had Mr. Whitehead can vouch for his laid-back, yet highly informative, style of teaching that
puts a greater emphasis on understanding concepts than on busy work and extra assignments. Mr. Whitehead always makes the effort to ensure everyone understands all the lessons, and he is always available to any student who needs a little extra help.

When not teaching, Mr. Whitehead enjoys watching shows such as Game of Thrones and the Walking Dead; he is also an avid supporter of his alma mater Ole Miss. Mr. Whitehead's interesting portrayal of math concepts has cemented him as a beloved teacher, while his helpful, funny nature has made him a treasured member of the Langley community. "I enjoy math because of the problem-solving aspect of it. Most of the time, there is a problem--or a puzzle--and in the end, you have an answer. It's gratifying to have that closure to a problem."

Mr. Whitehead reminds us that every day is a beautiful day in public education.
~ Shrey Dua, Saxon Scope reporter
Nancy Ayoub
Student Activities Office

Which member of Langley staff is the only one person in her household not to have graduated from LHS?
That would be Nancy Ayoub, the Activities Office Admin Assistant. Her husband Charlie is class of '81, and
her three children are Chaz '07, Caitlin '08 and Cameron '13. She's been a Langley parent since 2003
when she was active in the PTSA, and she started working at here in 2008.

Ms. Ayoub is in charge of facility and room use, as well as helping with student-athlete eligibility. Her
favorite part of her job is interacting with the students through sports, clubs, leadership, orchestra, band,
drama, etc. She also enjoys working with the wonderful faculty and staff.

In their free time, everyone in the Ayoub family is a huge sports fan. They spend time at Nationals, Orioles and Redskins games as well as other local sport teams. Ms. Ayoub grew up in nearby Wheaton, MD where she played basketball.

Her advice to the students: "Respect yourself and others! Be smart and make good decisions!"
Kevin Healy
World History Teacher
Baseball Head Coach

Kevin Healy, or Coach Healy as he's known to all, has been a fixture at LHS since the spring of 2006
when he started coaching the JV baseball team and working as a substitute teacher. The following
year he was an Instructional aide in the special education department. The following five years he
was full-time in Special Ed; he's spent the last three years in the Humanities Dept teaching World
History I. He became head baseball coach in 2009.

Coach Healy was born on Long Island, NY and moved to Vienna with his family when he was 11. He graduated from Bishop O'Connell HS and then earned a sociology degree from William & Mary, where he played baseball. He has fond memories of representing W&M at the NCAA tournament in 2001.

As a kid Coach Healy loved history, and he really enjoyed the historical setting in Colonial Williamsburg during college. He spent his summers then working at baseball camps. He realized that he enjoyed working with teenagers, which gave him the idea to teach/coach for a living.

In his free time, Coach Healy spends his time playing, coaching and cheering for his favorite sports teams. He's played baseball in a number of adult leagues; his team went to a national tournament in Arizona twice! He's a big NY Rangers, NY Giants and NY Mets fan, so he has traveled to some of their games as well as the first Winter Classic Hockey game.

His words for departing seniors are, "Whatever you decide to do in terms of a major in college or a career down the road, you're going to spend a lot of time doing it. Make sure it's something you enjoy. Obviously be sure you can pay your bills, but after that be sure you're not driving to work dreading the next eight hours." Great advice!
Valentin Cukierman
Russian Language Teacher

Who is Kapitan and where is Red October? Kapitan is the familiar name for beloved Russian teacher
Valentin Cukierman, and his trailer #2 is affectionately called Red October (after the submarine).

Dr Cukierman was born in Russia at the end of WWII. His parents moved to Poland, where his mother
taught Russian at the local high school. After he graduated from college and earned his master's degree,
his family once again emigrated, this time to the US as stateless political refugees. Three weeks after
emigrating, without having learned English, Dr Cukierman started a PhD program at the University of
Michigan. Following a number of years as a professor of Russian and Polish language and literature, he
resettled in the Fairfax County, where he has been a teacher at LHS for 26 years. During this time, he's made 23 annual visits to Russia as part of the home-stay exchange program between LHS and St. Petersburg HS.

Kapitan was the Teacher of the Year 2011 as awarded by the AATSEEL organization, the highest authority on Russian studies in the US including both colleges and secondary schools. LHS is the only "regular" HS offering Russian in Fairfax County, and Russian is considered by the US State Department as one of the major languages critical to national security.

Kapitan has two sons who went to Longfellow and then TJHS; both are in California pursuing doctoral degrees in physics. In his free time, his favorite activities include traveling, reading, sports and dancing. He played varsity soccer for University of Michigan in the early 1970s and disco danced competitively in the late '70s.

Drop by Red October to say hello, find out about Russian studies at LHS, or ask about his disco moves!
Geoff Noto
Student Activities Director

Meet Geoff Noto, Director of Student Activities. Mr. Noto oversees athletics, PE classes, clubs, clinic,
community use of the facilities, custodians and cafeteria. He has been at LHS for 4 years, and was at
Lake Braddock and Robinson for a total of 16 years with FCPS.

Mr. Noto is a JMU graduate. His wife is the principal of Potomac Falls HS in Loudoun County. Their
daughter, Scarlet, is 15 months old, and they are expecting a baby boy in April. When asked how the renovation will affect his job, he explained that after Nov 15 there will be no more community use of LHS facilities. Typically, people from VA, MD and DC use our facilities for youth leagues, cultural events, language classes, etc. on weekends.

Mr. Noto anticipates that the new later start time next year will have a minimal impact on our sports. He emphasized that since LHS did not have a partner in building its turf field, it has less restraints than other schools who must be off their fields by 5 pm for their community partners' use. He thought it most likely that the biggest change would be in sports that include freshman, junior varsity and varsity levels. It could be hard to finish a mid-week game of 3 levels in a reasonable time, so some options are splitting games into 2 days or playing freshman and JV games at the same time in different gyms (some of which already happens).

Mr. Noto loves watching our kids compete. So the next time you're at a game, come by and say hi!