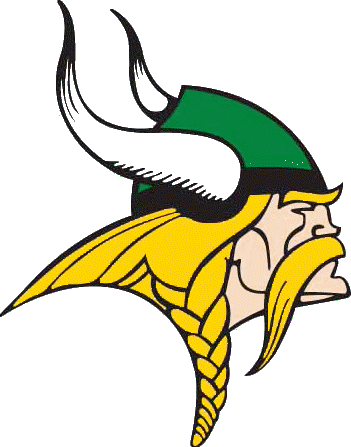 P

arent

T

eacher

S

tudent

A

ssociation
6250 Georgetown Pike
McLean, VA 22101
703-287-2700
Diversity, Equity & Inclusion (DEI)
​
Welcome to LHS and the 2021-22 school year!
The LHS PTSA DEI was created in 2020 and is pleased to help foster meaningful and constructive conversations and diversity, equity and inclusion at LHS. We have several initiatives underway and planned -- view our DEI "inventory" below.
Please contact us! We want to hear your input and ideas. Email DEI Committee Chair Heather Murphy Capps at heathermcxx@gmail.com.
​
DEI Upcoming Meeting
November 2021
At our upcoming virtual meeting (November 18 at 7 pm), we'll take a closer look at some common words and phrases that may seem harmless to some, but painful to others in our community.
If you have time before the meeting,, take a few minutes to read, watch and listen to some of the reflections posted here and also listed below. Please join us at our next meeting, where we offer a safe space to discuss these topics.
To attend, please fill out this form. We'll email a meeting link on the afternoon of the 18th. We look forward to seeing you!
​
​
​
​
First, start with these articles from NPR and Self magazine on the words "crazy" and 'insane":
Next, consider whether words can gain or shed their original meanings and undertones over time:
Finally, check out this article on "Racist Language and Origins I Didn't Always Know" and see what surprises you:
​
If you have extra time, read this article about the People First movement in language:
​
​
​
DEI Organizational Meeting
September 2021
The LHS PTSA's Diversity, Equity and Inclusion committee will hold a virtual organizational meeting on Thursday, September 30 at 7:00 p.m. All voices are welcome. If you're interested in attending, please fill out this form, and we'll send you a meeting link that afternoon. We look forward to seeing you! Update: Click below to view our meeting slide deck and recap!
Langley PTSA Launches Diversity, Equity & Inclusion Committee
​
January 2021
The PTSA's new Diversity, Equity and Inclusion (DEI) Committee will support Langley's focus on creating a safe space for all students. Our goal is to start the important conversation about how we can be a PTSA that includes and honors all voices, advocates for equity and celebrates the diversity in our Langley community.
Black History Month: 28 Days of Equity Awareness Project


February 2021
Langley is commemorating Black History Month this February with its 28 Days of Equity Awareness project. All are invited to read, view and listen to the 28 short readings, videos and podcasts (listed in the box on this page). The DEI Committee's goal is to begin a conversation in which we investigate perspectives from marginalized voices.

Mark your calendars! Join us each Friday at noon in February for a "Friday Reflections" lunch discussion, where we'll reflect on the week's material from the 28-Day list.
​
In addition, join us on Tues, Feb 16 at 7:30 pm for a Langley pyramid-wide book discussion on the first 7 chapters of Blindspot: Hidden Biases of Good People. (These chapters are among the selections on the 28-Day reading list.)
​
Blindspot Book Club Discussion
March 2021
We will hold our next Book Club discussion on Blindspot: Hidden Biases of Good People on Thursday, March 11 at 7:30 pm. Please feel free to join us even if you haven't had a chance to read! We welcome all voices.
DEI Planning Meeting
April 2021
Please join the DEI Committee for a virtual meeting on Monday, April 12 at 7:30 pm. We'll be setting goals for the end of this year and moving into 2021-22. We are eager to include all voices in this conversation!
​
2020's 28-Day Equity Awareness List
​
Below are the links to our 2020 Equity Awareness Project readings, videos and podcasts.
​
​
Day 1
Perspectives in Poetry:
Day 2
Day 3
Day 4
Day 5
Day 6
Day 7
Day 8
Day 9
Day 10
Day 11
Day 12
Blindspot: Hidden Biases of Good People (buy on Amazon; buy on Bookshop), by Mahzarin R. Banaji and Anthony G. Greenwald (Bantam Books, 2016), Chapter 1 - 2
Day 13
Day 14
Blindspot: Hidden Biases of Good People, by Mahzarin R. Banaji and Anthony G. Greenwald (Bantam Books, 2016), Chapter 5-6
Day 15
Blindspot: Hidden Biases of Good People, by Mahzarin R. Banaji and Anthony G. Greenwald (Bantam Books, 2016), Chapter 7
Day 16
Day 17
Day 18
Day 19
Day 20
Day 21
Day 22
Day 23
Day 24
Day 25
Day 26
Day 27
Sarah Myers, The Stanford Daily, May 10, 2019, The Unbearable Loneliness of Being Jewish in America

AJC News, October 30, 2020, Behind the Numbers: American Jews' Experience With Anti-Semitism

"Our Inheritance," by Adam Gidwitz (pp 95-102), The Talk, Conversations about Race, Love, and Truth, (short story anthology) edited by Wade Hudson and Cheryl Willis Hudson (Crown Books, 2020)
Day 28
​