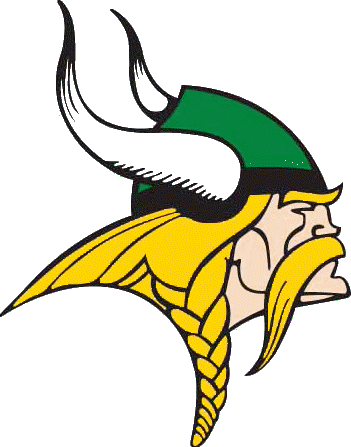 6250 Georgetown Pike
McLean, VA 22101
703-287-2700
P

arent

T

eacher

S

tudent

A

ssociation
Diversity, Equity & Inclusion (DEI)
​
Welcome to LHS and the 2022-23 school year!
The LHS PTSA DEI was created in 2020 and is pleased to help foster meaningful and constructive conversations and diversity, equity and inclusion at LHS. We have several initiatives underway and planned -- view our DEI "inventory" below.
Please contact us! We want to hear your input and ideas. The DEI Committee Chair is Heather Murphy Capps and Co-Chair is Stefanie Stayin. Email Heather at heathermcxx@gmail.com.
​
​
DEI Organizational Meeting
Have lunch with us! The LHS PTSA DEI Committee will hold an organizational meeting on Tuesday, October 11, 2022 from 12:00 – 12:45 pm. This will be a virtual meeting, and we will keep it short so you can get back to your day. Please RSVP, and we will send out a meeting link on the morning of October 11.
​
​
​
​
FCCPTA Statement on the Proposed VA DOE Guidance Document
FCCPTA remains committed to advocating for diversity, inclusion, and the civil rights of all students.
Parents interested in weighing in on the proposed model policy will find information in this letter about how to comment.
​
​
LHS PTSA DEI Statement of Support
The LHS PTSA DEI Committee stands with the Northern Virginia High School Principal's Association, the FCC PTA, and the LHS student body in affirming support and solidarity with the LGBTQIA+ community. Read this letter for more.
​
DIVERSEartLANGLEY!
Entry submission dates: Thursday, March 17 and Friday, March 18
​Langley students are invited to get creative for an upcoming art exhibit, DIVERSEartLANGLEY, sponsored by the DEI Committee. Students don't have to be enrolled in art classes to enter -- submissions are accepted from anyone with an idea to express! Prizes will be awarded to the top three submissions. The art will be exhibited in Langley Hall on March 24 from 6 -7 pm. Following the exhibit, from 7 – 8 pm, we'll have an interactive, moderated discussion in the LHS Library.
Submissions can be in any of these forms:
· photography
· painting/drawing
· sculpture
· architecture (small scale)
· literature (short stories)
· music
· dance
· theatre/film
Submissions should engage one or more of these questions:
· diversity -- What does diversity look like in my community?
· equity -- What does equity mean to me?
· inclusion -- Are you able to be your authentic self and still be safe and accepted? (Do you feel like you have to code switch?)
​
Submission deadline: March 17 or 18
​
Submission process: Please bring your submission to Langley Hall between 7:45 – 8:10 am on EITHER March 17 or March 18. Be sure to record any audio or visual submissions (music, dance, theatre, film) on a flash drive.
​Code of Conduct: We want submissions from all voices and all opinions. Submissions must follow the Student Code of Conduct, however, and those violating the Code will not be accepted.
28 Days of Equity Awareness
February 2022
The Langley PTSA Diversity, Equity and Inclusion (DEI) Committee is launching a second year of the 28 Days of Equity Awareness project. Our goal is to begin a conversation based on our learning about perspectives from an intersection of marginalized voices.
​
We invite participants to check out our themed list of short readings, videos and podcasts, and complete as many as possible. Click the button to download the list or view it in the box below.
​
On February 4 and 11, we'll hold virtual lunch-hour reflection sessions to provide a safe space to discuss and explore the 28 Days of Equity Awareness material. To sign up for a session, please fill out these forms: Feb 4 and/or Feb 11.
​​
Also, please join us on February 15 at 7:00 pm for a virtual pyramid-wide presentation by Mark Summers, historian and Director of Public & Youth Programs at Historic Jamestowne, who'll discuss the topic of discovering and teaching a more complete history of the United States. To RSVP, please complete this form.
​
Finally, join us via Zoom on Thursday, February 24 at 7 pm for our final speaker in the 28 Days of Equity series. Dani Butler of Equality VA will talk about her life story and experiences with the hope of starting meaningful conversations and fostering deeper understanding of the LGBTQ+ landscape. Langley parents and students are welcome! Fill out this form to register, and we'll email the Zoom link on February 24.
November Meeting
November 2021
At our upcoming virtual meeting (November 18 at 7 pm), we'll take a closer look at some common words and phrases that may seem harmless to some, but painful to others in our community. Take a few minutes to read, watch and listen to some of the reflections posted on the reading list button. Please join us at our November meeting, where we offer a safe space to discuss these topics. We look forward to seeing you! See the 11/18/21 Meeting Reading List.
​
Organizational Meeting
September 2021
The LHS PTSA's Diversity, Equity and Inclusion committee will hold a virtual organizational meeting on Thursday, September 30 at 7:00 p.m. All voices are welcome. We look forward to seeing you! Click the buttons to view our meeting slide deck and recap.
See the 9/30/21 Meeting Presentation.
Langley PTSA Launches Diversity, Equity & Inclusion Committee
January 2021
The PTSA's new Diversity, Equity and Inclusion (DEI) Committee will support Langley's focus on creating a safe space for all students. Our goal is to start the important conversation about how we can be a PTSA that includes and honors all voices, advocates for equity and celebrates the diversity in our Langley community.
Black History Month: 28 Days of Equity Awareness Project
February 2021
Langley is commemorating Black History Month this February with its 2021 28 Days of Equity Awareness project. All are invited to read, view and listen to the 28 short readings, videos and podcasts (listed in the box on this page). The DEI Committee's goal is to begin a conversation in which we investigate perspectives from marginalized voices.


Mark your calendars! Join us each Friday at noon in February for a "Friday Reflections" lunch discussion, where we'll reflect on the week's material from the 28-Day list.
​
In addition, join us on Tues, Feb 16 at 7:30 pm for a Langley pyramid-wide book discussion on the first 7 chapters of Blindspot: Hidden Biases of Good People. (These chapters are among the selections on the 28-Day reading list.)
​
Blindspot Book Club Discussion
March 2021
We will hold our next Book Club discussion on Blindspot: Hidden Biases of Good People on Thursday, March 11 at 7:30 pm. Please feel free to join us even if you haven't had a chance to read! We welcome all voices.
DEI Planning Meeting
April 2021
Please join the DEI Committee for a virtual meeting on Monday, April 12 at 7:30 pm. We'll be setting goals for the end of this year and moving into 2021-22. We are eager to include all voices in this conversation!
​