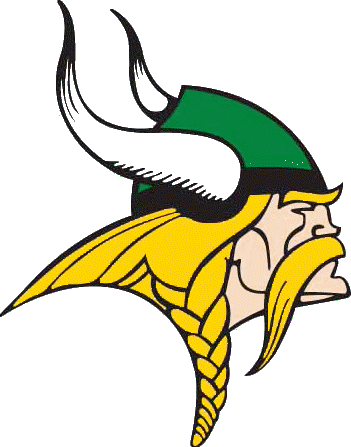 P

arent

T

eacher

S

tudent

A

ssociation
6250 Georgetown Pike
McLean, VA 22101
703-287-2700
Welcome Parents and Freshmen
See information below on submitting class photos.
August 10th & 11th | 9:00 AM - 12 noon| In Person
Registration deadline is August 4th
Langley teachers will be working with students in August to jump-start the year with fun and engaging sessions designed to help rising ninth graders at Langley succeed in high school. While the goal is to learn how to be successful at Langley High School, there will also be many opportunities to meet other students. All rising ninth grade students are invited to register for this program. (This program is separate from Freshman Orientation, below. And you'll need a My School Bucks account to register.).
Upcoming Class Events:
​
Saxon Start
August 10th and 11th
9am - 12 noon
​
Freshman Orientation
Thursday, August 19th
1:00pm-3:00pm
​
​
​
​
​
Freshman and New Student Orientation
Thursday, August 19th | 1:00 PM - 3:00 PM| In Person
SAVE THE DATE!

For the first 30 minutes, students will gather in the Main Gym while parents connect in the auditorium for important need-to-know information and then families will reunite and are welcome to navigate the hallways to find your classes, meet teachers and take care of 1st day essentials.
​
Visit the First Year and New Student Orientation page on LHS website for more details.
Welcome to LANGLEY HIGH SCHOOL Class of 2024!
As your class parents, we look forward to making sure you know about current events and activities at Langley throughout the year and how you and your student can participate! In light of Covid-19 and our virtual start to the year, we are working to adapt to changing circumstances and many things are obviously not going to look how we
anticipated. However, rest assured, we are busy working on reimagining ways for us to connect with you and have several events in the works to kick off the year and bring you up to speed on student life at Langley. Below is some important information and key dates. Please feel free to contact us with any questions. We are looking forward to a great Freshman Year!
Communications
Class of 2024 Webpage: Check for class information and sign-up for Class of 2024 email.
​
***Sign up here to provide us with your email address so we can stay in touch with you!***
​
Facebook & Twitter: Join our private Class of 2024 Facebook parent group and follow us on Twitter to receive updates about our meetings and events.
Facebook: https://www.facebook.com/groups/641447659803716
Twitter: LangleyHS2024Parents@LHS2024Parents
​
Weekly Langley Enews: Contains information about the entire school and short class announcements. Sign-up for Langley HS weekly eNews.
​
News You Choose: Stay connected with Langley High School. If you are not receiving News You Choose emails (mostly on Sunday nights at 5pm) go to News You Choose to sign up now. Also, follow Langley on Twitter and Instagram.
Langley FCPS Twitter & Instagram: @langleyfcps

Langley Sports Twitter & Instagram: @langleysports
SIS: SIS ParentVue provides parents with access to their child's grades and attendance 24/7. Please activate your SIS account at http:///www.fcps.edu/it/MyParentAccount. Quarterly report cards will be posted here.
​
​
Key Freshman Class Dates!
Class of 2024 Online Parent Forum
Friday, August 21, 9:00AM - 9:45AM
Principal Kim Greer and Assistant Principal and 2024 Class Administrator Jim Robertson answered questions from the parents of the class of 2024
​
Freshman Orientation
Wednesday, September 2nd, 9AM
Virtual orientation sessions for both Freshmen Students and Parents was held on Wednesday, September 2 at 9 am. These were separate orientation sessions. Here is a link to a recording of the parent session.
Parent Forums – We will be holding three Parent Forums (September, February, and April) where you will receive information about upcoming Langley events and hear from various guest speakers on topics pertaining to your student(s). These forums will be held online, and dates are yet to be determined, but we will be back in touch with dates and specifics.
Spirit Week
Stay tuned as we are working to reimagine virtual/online ways for our kids to feel connected and celebrate their school spirit!
​
We are looking forward to working together with our faculty, students and parents for a wonderful four years at Langley!
Class of 2024 Email and Social Media
Photos for the Class of 2024 Slide show!
It may seem like a long way off, but our students' graduation will come sooner than you can imagine. One of the most memorable moments of Senior Week (the week leading up to graduation) is the Class Video that is viewed at the Senior Breakfast attended by seniors and their families.
​
We need your help!
We can't be everywhere. However, YOU are always at the memorable moments of your child's life and probably with a camera in hand! Please share those great shots with us. Our goal is to have every student and activity represented in our Senior Class Video!
​
Include only pictures of the Class of 2024 and only Langley High School events, i.e. sports, concerts, dances, theater, treat days, Saxon Time, and field trips (once these things can actually occur).
​
A designated email has been established for photos and video. Please email your photos and video to lhsparents2024@gmail.com or share them on our Instagram account: LHS2024Parents/
​
Download format requirements and instructions here.
Frequently Asked Questions
​
Why Are There Annual Class Dues?
FCPS has mandated that no dues be collected at this time due to being in a virtual environment. We will revisit this later in the year as appropriate. The dues requested each of the four years at Langley are used to cover costs not paid for by Fairfax County. These include annual costs, such as the Homecoming T-shirts, class treats (doughnuts distributed a few times a year), class parent coffees, and the information packets handed out at the beginning of the year. But the larger and more important costs come during Junior and Senior years and include some prom costs and Senior events, including the class field trips (e.g., Hershey Park), senior picnic, Ethics Day, Senior video, Senior breakfast, and almost $40,000 in graduation costs, from caps & gowns to the venue itself, among numerous other costs. By collecting Class Dues each year, and through various fundraising events, we are able to significantly lessen the cost to each family of these activities.
What are the school hours?
Click here for information https://www.fcps.edu/return-school/schedules
​
When will the directory be available?
Directories are distributed in November. Many parents find the mobile app the most useful way to access directory information. You can search by student or parent names and easily access address and phone numbers. Download the app to your phone today: https://www.atozdirectories.com/login/. Use your login information provided/created when you updated your student's information. Questions? Contact: langleydirectory@gmail.com
​
What is ANGP?
ANGP stands for All Night Grad Party. For 30 years, Langley Seniors have enjoyed a safe, fun all-night party after their graduation at Constitution Hall. The ANGP is sponsored by the LHS PTSA and hosted by an ANGP chair and committee of Senior parents. Every LHS class provides volunteers to make the event a success. Freshmen parents setup, Sophomore parents decorate, Junior parents clean-up, and over 100 Senior parents organize and chaperone/work the event.
Seniors/graduates attend from 11:00 PM on the night of graduation until 4:00 AM the following morning. The goal is to reduce the risk of teen drinking and drug use on graduation night, saving the lives of our teens and others in the community. ANGP provides our graduates a fun, safe, alcohol- and drug-free evening to celebrate one last time with all of their classmates. Historically, more than 90 percent of the graduating seniors attend.
Class Admin
Jim Sykes
Assistant Principal
​
​
​
​